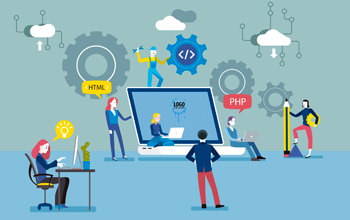 How To Create A Unique And Attractive Logo
In order to establish a successful business, it is necessary to connect with the users and attract them towards your business. No matter, what your business type is, you always want to be in front of the customers. Thus, a well-designed logo helps to build a positive image of your business. A logo is the identity of your presence as maximum people recognize you with your company logo. A well-designed logo turns out to be beneficial to make an effective brand image.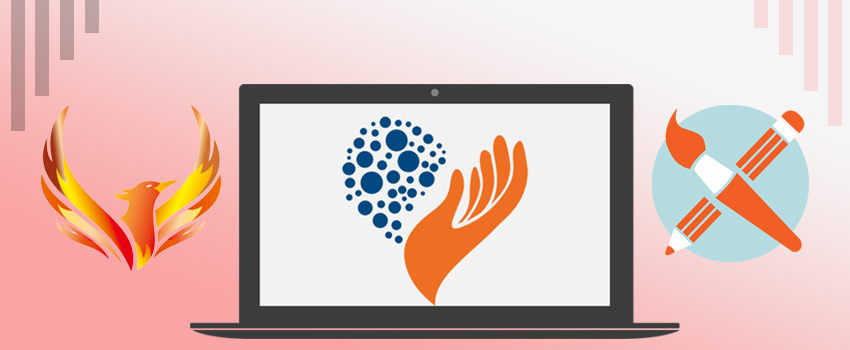 The bigger organizations are mostly known with their logo that defines their brand. From big to small, all companies need to design a logo. And, when you are going to create it, always keep some important things in your mind. These are:
Targeted audience
Your company standard
The message you want to convey via logo
Once you have set these aspects in your mind, your way of creating a logo will become easier and straightforward. Furthermore, when you are going to create a logo for your company, you have to analyze everything as per the trendy market values.
Below are the simple tips that can help you to create a unique and aesthetic logo for your brand. The whole way of creating a brand logo is categorized into two sections.
How To Create A Unique Logo
Right Choice Of Colors

Selecting the right color is one of the important things to keep in mind. Choose the best shades that can put life to your logo. Always pay attention to typography and its impact on design or logo creation. If you are simply using the fonts to create a logo will also not make it boring.

Representative

The logo can be an obvious visualization of what your business stands for. For example, you are running a business related to photography. If you add a camera image in your logo, it will help to design a perfect logo. In case, you opt for the abstract, you will really be free for expansion. It will not create a logo that is self-explanatory.

Subtle Or Direct

The message that you want to send via your logo should match with the design. Currently, the logos have subtle hints about the brand nature. On the other hand, a few logos make little to imagination. It does not mean your logo is poorly designed. This kind of logos is a good representative due to clear intent.

Cross-Platform Adaptability

You may want your company logo to be printed on business cards, official assets, commercial building entrance, brochures or wherever you are looking to promote your business. With so many places where your brand logo will be printed, you have to be sure for its look. Make sure it should not eliminate the clarity and vision, even if it is printed in the small spaces of a business card. It should be clear, readable and understood by anyone.
How To Create An Aesthetic Logo
Simplicity

Design a simple logo that should be easy to get into the viewer's mind. The more complex logo you design more difficult it will be to get the attention of people. Hence, when you create a logo, don't overdo the design. Instead, focus on the flexibility and it should be enough to attract the people with a glance.

Multi-Purpose Logo

Always remember that your brand logo will be used online and offline both across all media properties. Thus, the logo should be designed by keeping the audience and traffic sources.

Should Not Be Copied

Unique means different from other and it should not be like you copy from the relevant business. A copied logo with some modifications can make you face the interpretation in your business running. Even, you may fail in your marketing strategies. In order to create a unique logo, you must get the assistance of professionals.

Use Advanced Tools

Always remember to go through the latest tools and techniques to design a trendy logo. Also, be sure to know about the design elements that are in vogue such as color split, ellipses, fades, curved lines, doubles, etc.

Catchy Enough

Obviously, when you create a logo you would be looking to make it eye-catchy enough. A simple, yet appealing logo is something that can make your viewers remember your brand always.
Logo of any small to big business is something that should have instant recall value. It is one of the daunting tasks for a designer to make it unique and look beautiful. But, if you perfectly use the fonts, elements, colors, symbol and right techniques, you can possibly create a logo that speaks for your business.
A team of experienced and professional designers at MediaLabz can help you to create an excellent logo in the term of uniqueness, look and clarity. We have the best ideas and advanced tools to implement in designing your business logo. Discuss your project requirements and let us design it for you.