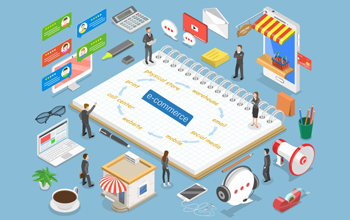 7 Must-Have eCommerce Website Features That Lead Conversion
Along with product quality, your way of representing your products in an online market can make your eCommerce business successful. A unique site that has advanced filtering, dynamic product search, images, video and many other features can't become successful until it has robust UX. Some necessary elements or features make your website stand out. Do you ever notice, how some eCommerce website generated the conversion and reached the top ranking? Well, here are some fundamental features that you must not overlook when designing your eshop.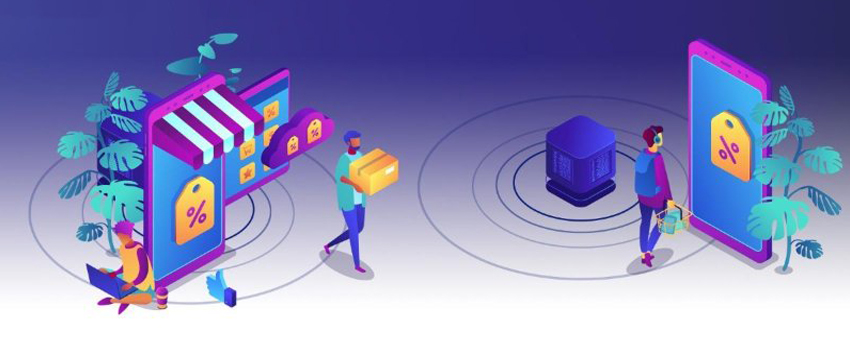 Mobile Friendly Websites
A website should be mobile friendly so that you can access the maximum audience. However, it has become necessary to build the user-friendly website. Still, many sites are not easy to access on smartphones. In case, these sites can be opened with low speed, the users will abandon it. This is why you should remember to create a website with:
Easy navigation
Fast loading
Simple and easy to use
High-Resolution Photos & Videos
The customer would like to see the quality of whatever you are selling. For this, they expect the high definition images. If you add the video, it helps the people to understand and plan how they will feel when they use your product. So remember:
Images should not eliminate its quality when people zoom it.
Videos should not slow to load
Make the images that can represent your product from any angle.
Follow Customers' Expectations
Your customer expectations are always higher. They find the platform where they feel secure, reliable and comfortable. So, you must provide them:
Security

A website must have purchased the SSL certificate to gain the confidence of your customers. Ensure your customers that their deal and transaction details with you will remain private.

Online Tracking

From making an order until consumers get it at their doorstep, they want to track their order. The automated confirmation emails, notifications and sending alerts on their mobile will appreciate your services.

Special Offers

Discount offers, gift cards, free shipping and so many offers are enough to attract your customers. Make sure you have availability to generate the offers and keep them up front. The special offers not only encourage to grab the deal as well as help you to stand out in a competitive market.

Advanced Search Features

It helps the users to find the product quick and easy. So, you must navigate products via categories, pricing and brand. If your e-commerce site will not have the search option, rather than spending time in search people will leave your site.

Multiple Payment

Most of the people give preference to the credit card for an online purchase, but not all do the same. By providing flexible payment options, you will feel them comfortable to deal with you.

User-Generated Review

Approx 70 percent of people rely on review before making an order. Reviews can make and break your business reputation, so be aware of utilizing user-generated reviews.

Wish List

It helps the users to save the product from the online store and purchase later. When you allow customers to arrange the items in the way they want, it will end up providing customer satisfaction at a much higher level.

Return Policy

If your customers get size or brand issue even if they are unhappy with your product, give them ease in returning the product.
Social Proof
Having social connection helps the online sellers to make an emotional level bond with their customers. You must link with a social media profile as well as create the user-generated content to establish a real brand presence.
Multi Touchpoint Contact Page
A well-presented contact us feature is especially useful when selling technical products or high-end merchandise. Consider providing multiple ways to reach out such as contact numbers, online contact forms, email and live chat.
Call-To-Action
Call-To-Action on the home page above the fold should come up instantly when you hit the site, product or referral program. A compelling CTA helps to draw the attention of your customers. Make sure to use the engaging, compelling and useful words. Place the CTA nearby the product, when your customers decide to make a purchase, they can instantly connect with you.
SEO Enhancement
To rank your site on the top of the search engine result page, you can take help of SEO strategies. The advanced tools and techniques can help to generate the leads and improve marketing. The SEO turns out to be beneficial when you have competitors. Due to robust competition, the eCommerce businesses will surely work hard to improve services, and this is why you should take help of SEO strategies. It helps you to grab the maximum audience from various networks.
In the competitive online market, it is necessary to create a website that keeps you ahead. So, it will be better to get your eCommerce site designed putting every feature required in it. At MediaLabz, we have a team of professional eCommerce developers in Calgary. We use tried-and-true features that are blended with advanced elements to provide a fantastic shopping experience.