We Deliver Attractive & Fully-Functional e-Commerce Stores
Selling your products online is a big deal, Especially when in the huge Calgary market. A professional, trustworthy, and impressive online store can help you build customer relationships. That's why we're here.
MediaLabz offers good quality eCommerce website design services for any business, Our services are designed to enhance and grow your business through a wide customer base and resources available on the World Wide Web.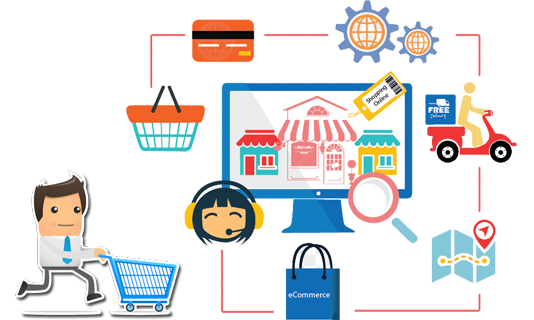 Want Us to Design Your Next eShop?
Calgary Digital Agency Specializing In Custom-made eCommerce Websites
Major Features in Our eCommerce Websites
How We Stand Out From The Crowd?

Functional E-Stores
Professional ecommerce development services are paramount for success. We create e-stores that make visitors feel comfortable and secure. We keep the navigation menu simple and every option clear, clean and concise.

Interactive Features
Our ecommerce shopping carts are loaded with exciting features. Our shopping cart systems are designed to serve a wide range of businesses.

Awesome User Experience
Our team of estore designers ensure to provide you with engaging customers, which leads to increase of sales and user experience.
Let's Craft Your Next Awesome Online Store
At MediaLabz, our primary purpose is to deliver you a website that is able to convert consistently. Our e-Commerce designers and developers work coherently to deliver the desired results you want. We create the right strategy for attracting and converting shoppers.

Presentation
Visitors are much more likely to hang around, browse the products and services if you have an ecommerce website that is easy on the eyes.

Evaluation
Constantly reviewing analytical information such as traffic, conversion rates and profitability allows forming and implementing new strategies.
You Want a Custom-Made online store? We can do it.
Call Our WordPress eCommerce Developers Today.