Let's Leverage the Power of Social Media
We all know that "word of mouth" is the best advertisement for your products and services. Social Media is the ultimate "word of mouth". This ever-fast growing platform of marketing opportunity has all your existing and potential customers actively engaged on it.
MediaLabz provides social media marketing services in Calgary to place your brand ahead of millions of web users. Our primary objective is to bring customers to your website and E-commerce store to grow your sales, That is why we use the power of social media to generate excitement and interest for your brand, and reach new audience where they actually are.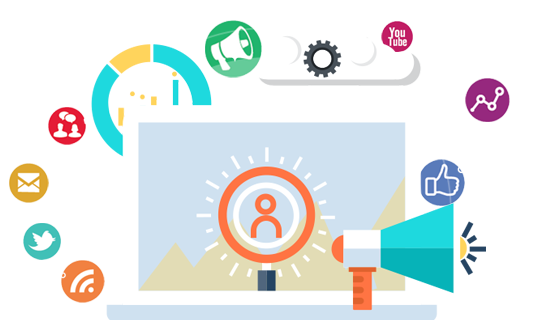 At MediaLabz, we leave powerful impacts while interacting with your customers. Our goal is to meet your business goals and provide you a positive return on your investment.

Improved Customer Service
With quick and relevant responses via your social channels, we enhance your social persona.

Community Growth
We grow your communities by putting your brand and products in front of the right audience.

Generate Revenue
We aim to deliver direct revenue to our clients with our social media marketing techniques.

Website Traffic
We use social media to boost your sales and enhance your brand's popularity on major search engines.
Competitive Advantage
With our strategic approach and in-depth analysis, we offer your customers more than your competitors.

Brand Advocates
We strengthen customer relationships by turning casual followers into loyal customers and advocates.
At MediaLabz, our professionals use social media networks to boost your business. We will help you reach your audience through our effective content and also strengthen your SEO efforts. Partner with us for top of the line support and business reach.
We will reflect your brand and image accurately online.