Understanding the Basics Of Responsive Website
The advanced technology and extensive range of mobile users have made web designers re-think about ways to make the websites more user-friendly. As the responsive design is crucial than ever and makes the mobile devices of different sizes to experience the web. By adopting the new website techniques, one can enjoy a consistent mobile experience and make his business to look great on all screens.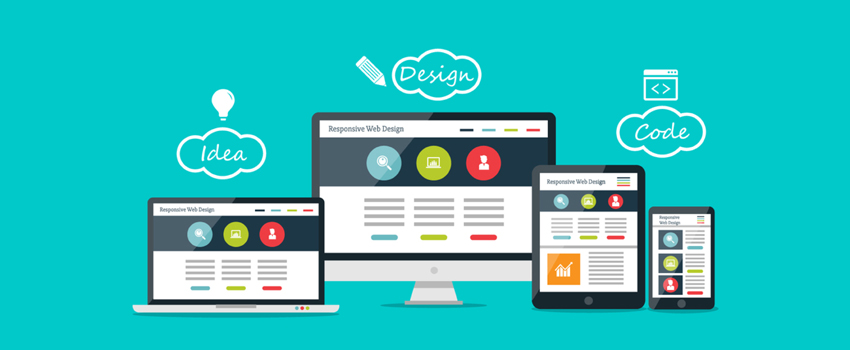 What Does A Responsive Design Mean?
A mobile-friendly site is the kind of approach that makes the businesses to get a fix on all the device screens. It makes the viewers experience optimal designs either he is holding a mobile or tablet. However, it is a great solution for all the multi-screen problems as more and more gadgets can easily open up all forms of a website.
Why Is Mobile-friendly Site So Crucial?
With a responsive design, one can automatically adapt itself based on the type of screen size. It is an effective solution to all the websites when designing across varying web browsers. Once you make a mobile-responsive design, you can indulge in all the benefits mentioned below:
It is the practice to save both time as well as money and one don't need to maintain the separate websites for any mobile or desktop device.
A responsive design can bring the good search rankings for all site pages and one has not to worry about the situations where some site links are associated with the mobiles.
Mobile-friendly designs are completely easier to maintain as they do not include any server-side features.
A fully-responsive website is easy to manage and more likely to search, especially when someone is using the small-handed device.
One can enjoy freely moved content across all the mobile screens and can achieve the same result with website content on all screens.
Important Things To Consider When Designing A Mobile-Responsive Design
User Experience:

A responsive design is more than converting the site into a mobile friendly design. The few considerations like user experience, interaction and quality content are the main motives that one is actually looking for.

Flexible Images:

In order to design a responsive website design, there is need of flexible images which looks equally on both large desktop screen as well as small-sized mobile.

Navigation:

It's essential to design a site which should not create any confusion and easy to navigate otherwise it makes the visitors leave the website. Only a reliable navigation can enhance the appeal of the site's navigation and quality of the brand.

Usability:

A mobile-responsive site is more likely to gain customer interest and is easily accessible in a clear and concise manner. It's essential for the business site to have all the features that a customer really wants to experience.

Browser-compatibility:

As a wide number of Internet browsers are steadily growing, it's essential your business site must be compatible with all. For the site, it must be properly loaded on all major browsers even including the old versions.
Effective Tools To Design A Mobile-Responsive Website
Bootstrap:

It is the best platform to build effective and efficient website designs as it offers a lot of components that are easily configurable.

Wirefy:

Wirefy is the tool which is the combination of tiny components and is completely mobile friendly.

Gridset:

It allows the designers to create grid-based layouts that are completely customized and responsive. Such a tool is also compatible with software like Photoshop.

Blueberry:

This one is just another mobile-friendly image slider which is completely mobile responsive and compatible with websites.
For the success of the responsive website is to identify all the audience preferences. The only need is to carry a clear-cut idea of the website components and keep them responsive for both desktop users as well as mobile users too. However, sometimes it is completely complicated and challenging to design a site across diverse web browsers. To make everything quite simple, you can also hire our experienced web designers at MediaLabz.