Important Types of Content that Boost your Website Traffic for SEO
Becoming a small or medium-size business owner is easy, but getting more leads through a regularly updated blog or article is not easy. No doubt that search engine optimization is the best way to improve website traffic, but it is time-consuming and a little difficult to figure out the best way to boost your website SEO.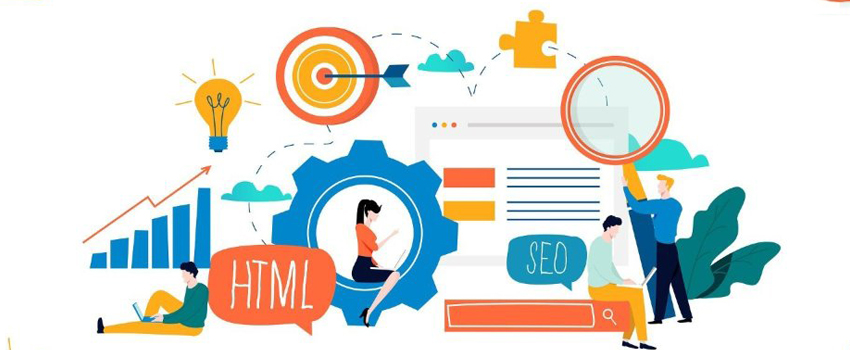 A single website has multiple pages that cover various particular topics. One of the easiest ways to boost SEO is by focusing on improving website content. There are various types of content that help you improve your website traffic which is good for your website ranking.
Let's take a look on the types of content that crucial for your search engine optimization.
Infographics
Infographics and Information Graphics is the quickest and clearest way to present information or data. It helps to make your content more readable than other content.
Things to keep in mind
Infographics are not a single way to visually represent information. There are some other sources like maps, graphs and infographics. Infographics might be expensive. So, you can use these alternate sources instead of Infographics.
Superb videos:
A superb and good video is one of the best ways to communicate with your visitors. It is a very simple way to target your visitors and show them how your service or product works. Most of the people don't like reading, for those people upload a video on your website instead of long paragraph content.
Things to keep in mind
Producing a high quality video is not cheap. You need to spend hundreds of dollars to make it. Make sure you don't have more than two minute video.
Questionable articles:
Articles that begin with 'how to' are the most searchable topics and also have more keyword search potential. If you write these types of articles, a reader reads it with more interest because it guides him step by step instructions.
Things to keep in mind
Selecting a topic 'how to' and 'how do' is not always easy but write the rest of the article is not as easy as it seems. In your article you have to provide the right information to your readers. You can use pictures and videos to explain your views.
Prediction:
People always curious to know about the future. If you use some predictable topics in your content, you will definitely get tons of visitors on your website and also get many shares on social media.
Things to keep in mind
Before writing an article or blog what's happening next, make sure you know about it very well. For example, if you are going to write an article about SEO prediction for the upcoming year, make sure you have full information about it.
Case studies:
Case study means a little description about your services or products. It helps to gain trust of your visitors, which is important to get more leads.
Things to keep in mind
Make a short case study, which interested to read. Try to include interesting facts about your product and services.
Boosting your SEO with types of content is a key step to improve your conversion rates and traffic. Instead of content, there are many other factors you need to consider to improve your search engine optimization.