Reasons Why Hand Coding is Better Than Site Builders?
With an increase in advertising solutions, there are many ads that we often see on the side bars promoting the WYSIWYG website development. These hosted site building applications are constantly becoming popular on the web. They offer drag-n-drop tools that can easily create a full fledged website with the help of predefined templates.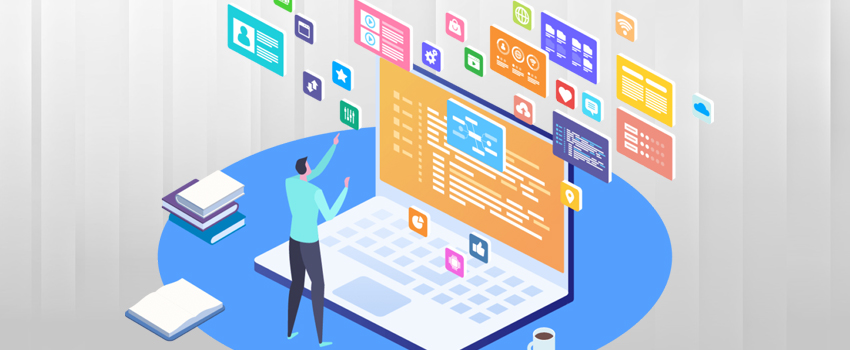 Most of the business owners prefer these site builders, as they are often less time consuming and require little of efforts. Though they seem to be a great option, but reality is far different. Websites that are hand coded offers much more benefits compared to those designed with a WYSIWYG tool.
Some of the reasons that support hand coding are:
You get 100% control over your site

This feature is applicable to all those websites that are handwritten. Pages that are developed by a site builder remains embedded in them only. This means one cannot have a complete control over his website. Moreover, there is no way that can assist in transferring these pages, since the source code gets translated into the metadata. In contrast, with a hand coded website, a business owner can update or insert any web page or content anytime.

Your own code is more secure

This one is fairly true for every hand coded website. Though the code used by site builders is secure, but as they use same code with every website, the site developed using a builder is an easy victim to hacks. In contrast, if you are developing a website using your own diverse code, hacking it is probably impossible.

It's easier to iterate your own code

If you are in need to add a similar page with different content title in a website made via site builder, chances are that you won't succeed at it. Since you didn't code the rest of the site, finding an appropriate block of code is not at all easy, especially if you are using custom PHP. In case, you are writing your web code yourself, there will be no limits or restrictions on what you can or want to do.

Hand written code is original

Most of the templates offered by WYSIWYG are similar, just because they use the same lines of code. This makes them more vulnerable to hacks and errors. All these challenges are overcome by a hand written website. Moreover, if you are utilizing your own efforts in creating a website, you'll get a unique and original end result that will be more efficient.
These are the few reasons why you should not rely on WYSIWYG. Writing your own code offers much more benefits along with saving time and generating relevant designs. If you are thinking to develop a WordPress website in a limited budget, our developers at Media Labz can assist you.