Creating A WordPress Website, But Confused By The Themes? Don't Worry! We'll Explain
WordPress is amazing and you are a genius if you have hooked on WordPress for your business website or professional blog. It is one open source and free platform with countless plugins which are easy to customize. No wonder every second website is running on WordPress.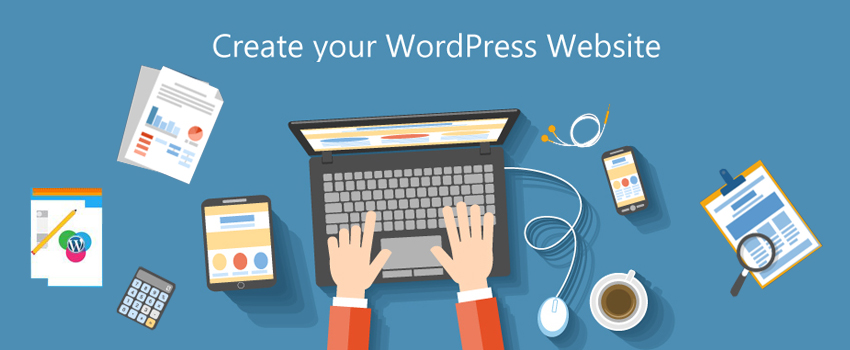 WordPress is immensely popular platform. But, remember, popularity comes with a price. When you start searching for a good theme for your business, you will get to know that there are thousands upon thousands of themes WordPress has to offer you. Niche themes, free themes, premium themes – all of this is really overwhelming. So, today our WordPress web designers in Calgary will make this 'theme selection' task less intimidation for you with these simple tips.
Pen Down Your Desired Features
It is advisable to choose a theme that has all the major elements that you want in your website. You should have all your requirements clear in your head. Do you want a tall header? Do you wish to add a lot of pictures to your website? Do you need animated slider? Be clear of what you need and then look for the theme. Choose the Free theme only when you know how to customize it as per your requirement. The WordPress admin panel allows you to sort the specific features and get your preferred theme.
Identify The Purpose of Your Site
The purpose of your website will define the layout and features of your theme. If you just want to collect the email addresses, then you can use a theme like Generate theme. On the contrary, if you have a wedding site with loads of pictures, the Luscious theme is an ideal option for you. Spend a little time in exploring your business needs and choose the theme that fits your business. Never try to fit your business to the popular themes.
Sections Are in Trend
You might have come across various websites having sectioned homepages. Sections are in these days. The layout is divided into blocks having different backgrounds giving your website an amazing look. These themes have larger fonts, whitespace and latest typography. They are great if you want a mobile-friendly website. You can highlight important elements of your website with multiple columns provided in the internal pages.
Responsive Themes are HOT
Responsive automatically adjusts to your visitor's screen size, be it a desktop or a mobile. Search engines also favor the websites that are compatible with all the devices. Your website should display each and every column, graphic, content and everything clear on the mobile devices. It is ideal to pick a theme that is already coded to be responsive.
Free or Paid?
There is no doubt that your budget plays a vital role in your theme selection process – whether go for free or premium. You would not be getting sufficient support in free themes in case you find any difficulty. In many cases, you may not even be able to find/contact the theme creators. That's why, premium themes are considered to be cost-effective down the line. They are professional and clean.
Need to Setup Your WordPress Site?
If you are willing to launch your website and not sure about the theme, domain name and hosting. Contact our WordPress developers in Calgary. We would be glad to guide you the best way possible.